WHY would you buy a DS-5014S for your employee rather than the cheaper DS-5007S?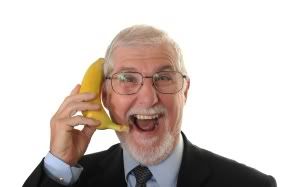 FUNCTIONALITY – that's why. OK so both of these terminals have a clear 32-character LCD display that shows you who's ringing through the displayed CLI and why they are calling (the DDI-number),plus Volume Up & Down, Redial, Conference, Transfer, Hold and speaker and three soft-function buttons.
At TelephoneSystemsDirect we think there are a number of features everyone requires – CALL1, CALL2, PAGE, DIRECTORY and PICKUP. These obviously take up five of the available programmable keys. This results in only two free on the DS5007S for implementing Extension DSS or Speed-Dials for one-touch operation. As such it is our contention that the DS-5014S should be the prime handset for all workers. The 5007 lends itself to conference rooms or personnel who don't live on the phone like most of us do.
The £150 recommended price tag of the DS-5014S reduces to a mere £112.50 when purchased from Telephone Systems Direct either online through our e-commerce catalogue, or by FREEphone on 0800 652 8052.
This 25% discount also applies to the BEST BUY OfficeServ7030 and OfficeServ7400 (as rated by What to Buy for Business magazine) and their sisters OfficeServ7100, OfficeServ7200S and OfficeServ7200 as-well-as the other eleven styles of handsets that complement to OfficeServ7000 series.
Maintenance support for the DS-5014S is offered by us throughout the UK mainland and some of the larger islands. Our fully qualified team of engineers assist our in-house staff to fulfil the role of Samsung Platinum Partners. We hold the DS-5014S in stock so can deliver to you next working day, whether it's as a replacement or addition to your OfficeServ telephone system.
0800 652 8052 gets you through to the advisors to learn more about why the DS-5014S scores well with most of our clientele.